PEDIATRIC DIABETES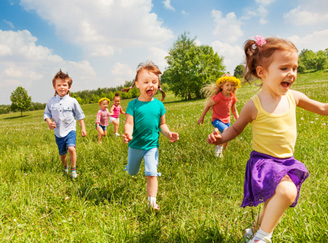 For those <20 years of age, it is estimated that 208,000 Americans or 0.25% of the population have diabetes, Type 1 or Type 2. A recent study found an increase of 21.1% in Type 1 diabetes between 2001 and 2009 among American children and adolescents leading to an increase in every ethnic group, especially non-Hispanic whites. For Type 2 diabetes, the increase has been 30.5% over the same time period. Type 2 diabetes affects every ethnic group with higher risk among Native American, African-American, Latino, Asian-American and Pacific Islander ethnic groups. The increase in pediatric obesity is thought to be a major contributor to the increase of Type 2 diabetes in American youth.
There are special difficulties when managing diabetes in the pediatric population. Unpredictable activity level coupled with changing eating patterns, are just some of the many challenges. Despite these additional challenges, we know good diabetes control especially in the first decade of diabetes onset, provides lasting reduction of diabetic complications.
At Down East Diabetology, we understand the additional complexities of caring for children with a chronic disease. Our pediatric experience will support your family through these challenges, so that your child can live a happy and productive life.
Dabelea D, Mayer-David EJ, Saydah S, et al. Prevalence of type 1 and type 2 diabetes among children and adolescents from 2001 to 2009. JAMA 2014;311:1778-1786.
Nathan, DM. The diabetes control and complications trial/epidemiology of diabetes interventions and complications study at 30 years: overview. Diabetes Care 2014;37:9-16.
---